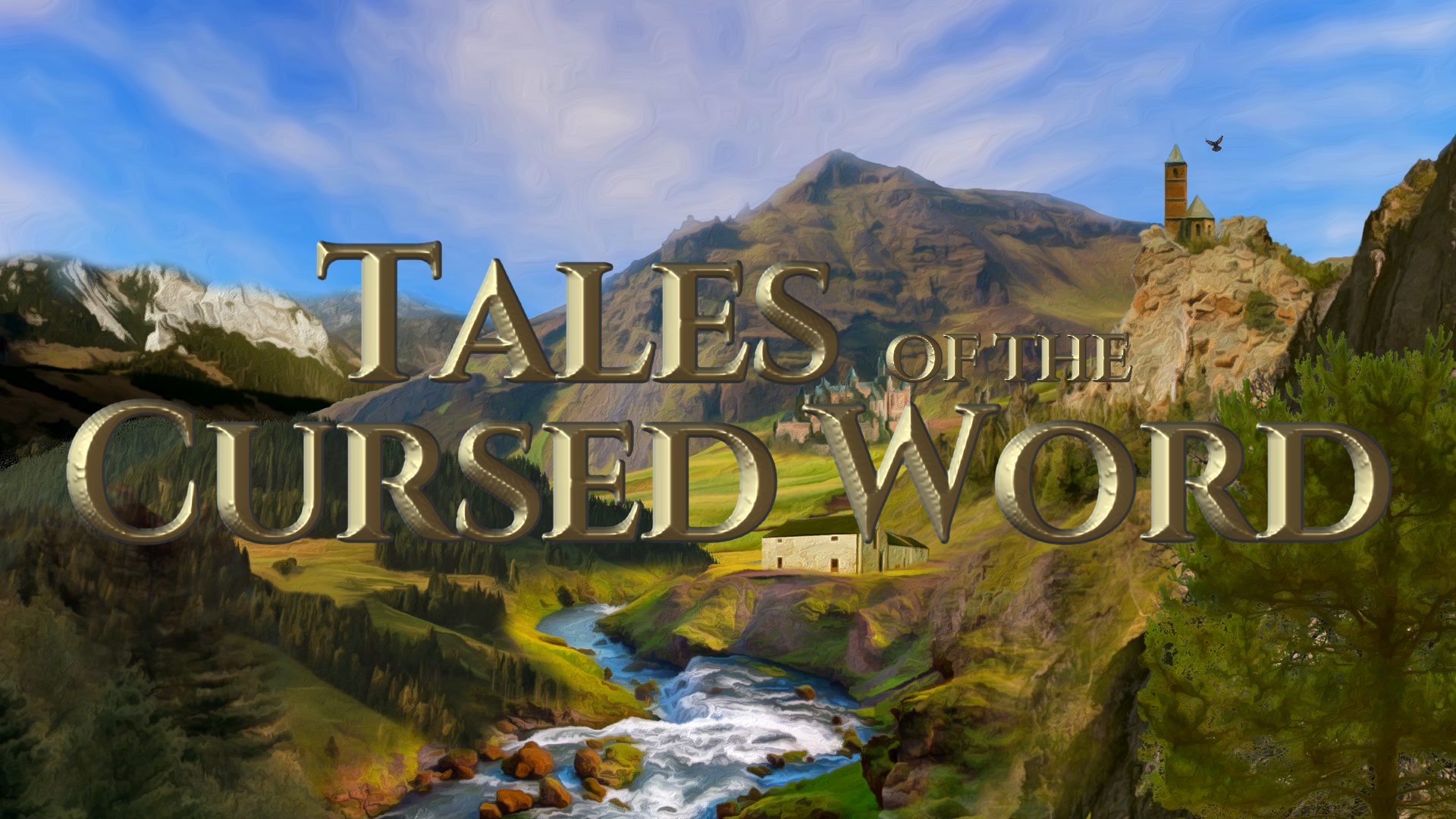 Tales of the Cursed Word
A downloadable game for Windows
- Game Overview -
This game has been made for the Community Game Jam, August 2019, it is an unconventional 2D Fantasy Point-Click Puzzle game.

In the thought process, when developing this, we realised how hard it is to develope a game that is ACTUALLY a liar to you and not the opposite.
If the game is a liar, lying shouldn't be your in game purpose, in fact, in this game, our goal is to make you feel the sense of being lied to!

* We suggest playing it on fullscreen and to lower the base volume of your windows before starting, it probably only works on windows 10! The game was tested only on fullHD resolution (1920*1080), other resolutions might not show the ui correctly. *
- Key Bindings -

Left Mouse Button: does everything in this game, if clicked in the right spot obviously.

- Game-flow -

The flow should work perfectly, anyway, if you feel you are stuck into a bug, please, notify it to us in the comment section!

Notice that, if you think it doesn't work, you are probably doing it wrong, it's a puzzle game and if you need any help you can click the "Info Button" on the bottom right corner of your screen to get some help!

There are a total of EIGHT core "riddles" you will have to solve, THREE different music tracks you will hear during the game.

Let's get realistic. You only need to press START!

- Credits -

We're an italian group of friends making games, in particular:


Simone Turello: programming and animation.
Stefano Bertolino: graphics, music and sound design.
Matteo Lista: texts, game-flow design and general supporter.
The general design has been made up in a particularly hilarious evening by the previous trio.
Download
Download
TalesOfTheCursedWord_2.0.zip
203 MB